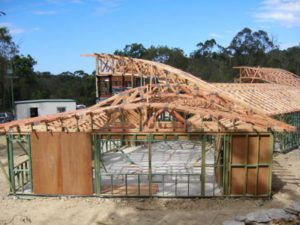 The building industry is a thriving entity on the Gold Coast and building designs are ever changing to suit our contemporary, fast-paced and modern lives. The Gold Coast is no doubt a strong contender in the design and erection of conceptual construction. Due to this trend, only trained and experienced technical representatives should be trusted, to ensure that every stage of construction goes smoothly. This is where Gold Coast Timbers and Trusses come in.
Need some help with your project?
Talk to one of out industry qualified sales representatives for a FREE quote.